Checkups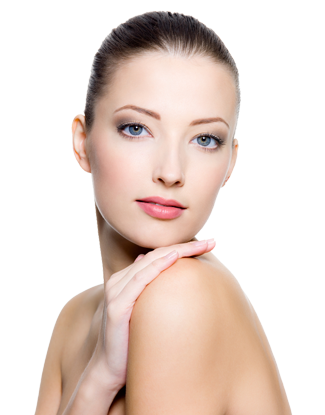 Maintain Your Health with Total Body Skin Examinations
If you have numerous moles or other lesions, and have noticed a change over time, it is highly important that you undergo a total body skin examination by our dermatologist. Familiarizing yourself with the characteristics of a potentially cancerous skin development can be very beneficial, but it is no substitute for having regular check-ups by a reputable, experienced professional. Dr. Geoff Basler and Brent Behrens, PA-C provide general dermatology check-ups at our Lincoln, Nebraska office and our satellite offices serving Nebraska City and Beatrice. We also have offices in York, Geneva, Fremont, and Crete. If you are in need of a check-up, and are interested in establishing a regimen of annual visits to a dermatologist near you, please contact our office today.
What to Expect
At Complete Family Dermatology, we take every measure to provide you with thorough, compassionate care. When you arrive for your total body skin examination, our dermatologist will discuss any history of melanoma or other kinds of skin cancer in your family, as well as any existing skin conditions that are causing you concern.
Next, you will undergo a full examination of your entire skin surface. Our dermatologists take great care to respect your modesty, examining one part of your body at a time. The doctor will search for any suspicious conditions on your skin, including abnormal moles that might indicate melanoma. If you have had cancerous growths removed in the past, the doctor will check for signs of recurrence at the biopsy site. To learn more about our general dermatology treatments, please contact our Lincoln practice today.
How Often Should I Visit a Dermatologist?
There really is no universal rule about how often anyone should visit the dermatologist for a full body examination. Once you have completed your initial visit to Complete Family Dermatology, Dr. Basler or Brent Behrens, PA-C can recommend how often you should return, based on your current conditions, your health history, and your family's health history.
Melanoma and You
Melanoma is the least common, yet most deadly form of skin cancer.  Due to increased sun exposure and the use of tanning beds, the number of patients developing Melanoma has been growing dramatically.  Significant risk factors include an above average number of moles, the tendency to grow dysplastic or unusual looking moles, and a history of sunburns.  Patients with any of these risk factors are encouraged to undergo regular skin examinations.
If you have experienced melanoma in the past, you are 100 times more likely to develop it again. Furthermore, if anyone in your family has experienced melanoma, you are much more likely to develop it yourself. Your risk increases with the number of individuals in your family who have experienced melanoma. If you or your family members have ever been diagnosed with melanoma, it is especially important to establish a relationship with a dermatologist near you.
Learn More about Dermatology Check-ups
Your skin is your body's largest organ, however it is easy to overlook when considering your health. If you are experiencing skin conditions you feel could be potentially dangerous, or if you have not undergone a thorough evaluation by a dermatologist, general dermatology services provided at our Lincoln, Nebraska office and its satellite locations serving Southeast Nebraska can help you. Please contact us today to schedule an appointment.